WOoohooo! Just now went for the annual redcross gathering, together with my batch and my seniors, never ending laughters, especially with michelle around.
As usual, a picture speaks a thousand words, ehh, actually I'm just simply lazy to type. Hehe.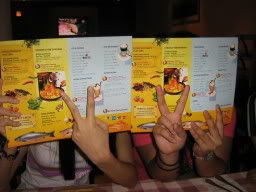 At Manhattan Fish Market...guess who reading the menu?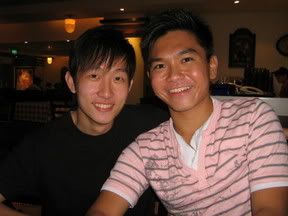 Michael and Me, hmm, that SHine on my face can Fry an EGG!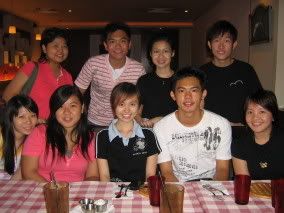 SUCCESS OF AMK RCY GATHERING!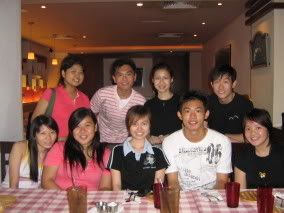 hMM...ANOTHer, but i think i look wierd!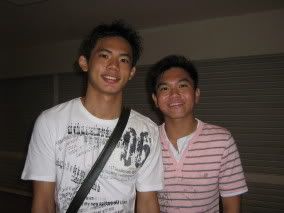 The Quarter Masters. Chee keong and Me. He's a monster, standing at 1.85m. My Amkss Red X and Guitar Club Senior, and Seletar East Camp Alpha Sergeant!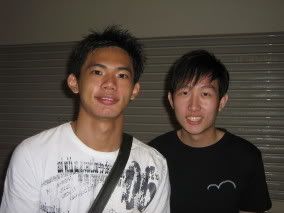 Chee Keong and Michael(My Batch Chairperson)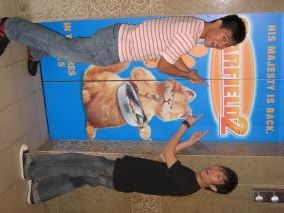 Trying to be funny, but end up looking like the Garfield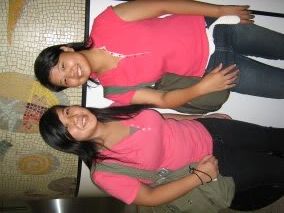 Do they look alike? ChunMei and our senior, TengTeng (Tresurer) , coincidentally, same colour shirt!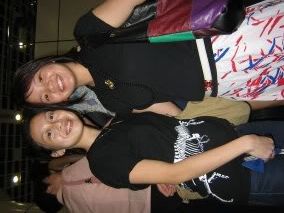 My Seniors, Dorothy(Chairperson) and Michelle(Discipline Mistress)
Beautiful ladies with BIG eyes!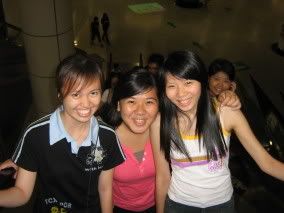 My peers! Kailun(Vice Chairperson), Chunmei(welfare officer), Jingui( Discipline mistress)
eHH..can you spot the ghost behind ?
This gathering, really planned from January till now. Everytime see cheekeong in camp, will remind him bout gathering, but everytime the girls can't make it. Still remember the previous one was at my house eat steamboat, and cheekeong was telling me he's suffering in sispec. Time really flies, and he has just ORD-ed. Now just waiting for my turn, 8 mths plus a few more days to go!
Talking about our redcross days, the stupid mistakes we made, hahA, and gossiping , wow, really sia, its another memory recapped again. June really has been my reunion month, meeting different group of people every week. But it really keeps our friendship going, we may only meet up once a year, and our topic may still be surrounding the same person/event, but its sweet and memorable.
Can't believe this, I am going to attend Zhixiang's House Warming a.k.a his birthday celebration next week, its another gathering, but with JC friends.
Memorable events, I love it!