Was on leave today, guess I was simply too tired, I spent my day sleeping, feeling kind of energetic now.
Decided to upload some pics for your entertainment, heehee.
Vertical Marathon on 3/8/06, to celebrate my Unit 36TH Anniversary. Was held at Suntec Tower 4, hmm, but I didn't climb that 45th storey, was the working party for that event. Basically, I just had to stand there and shout out the number tags of the participant. At the end of the event, my voice was already coarse, luckily water point was just beside me, and water was readily available for me. Each of us were given crocodile plush toy, as crocodile is the symbol and mascot of our Unit, as it was believed that crocodiles tend to "advance and overcome", which is the slogan of our unit. We were also presented with Glass chess sets.
Some photos here, credits to Alvin!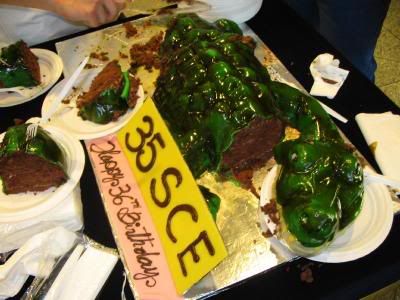 The crocodile Cake...it was thrown away in the end, what a waste.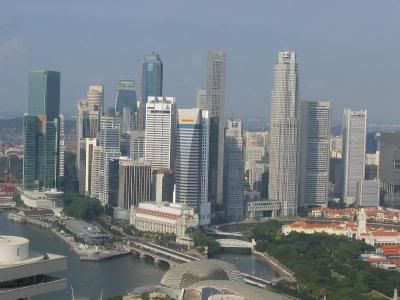 Suntec Tower 4 summit, 45 storey building..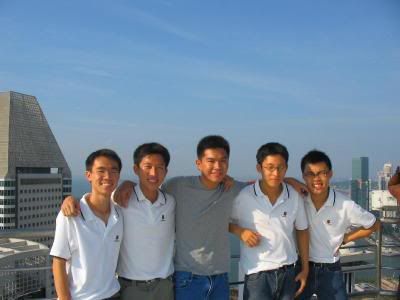 Battalion HQ unites! Argg, I'm the odd one out, one LCP standing in the middle of all the 3rd Sergeants.
From Left : Zhengwei, Alvin, Me, Joel, Eugene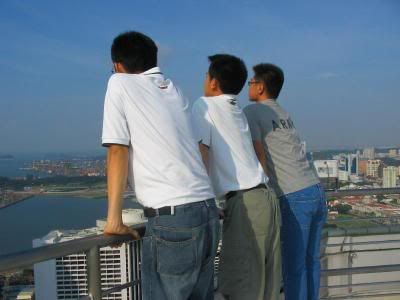 Our bAckview...sexy eh? HAha.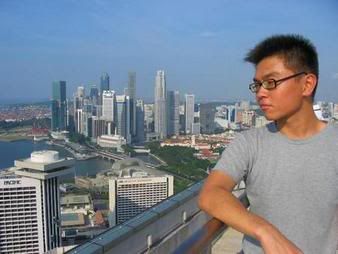 Alvin called that a Poser Shot...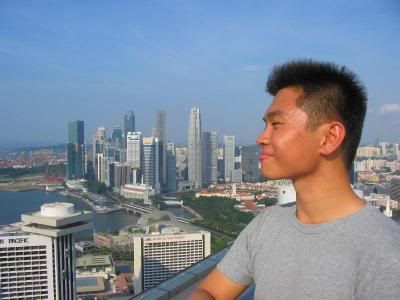 I wanted to take another without specs..but looked kinda wierd!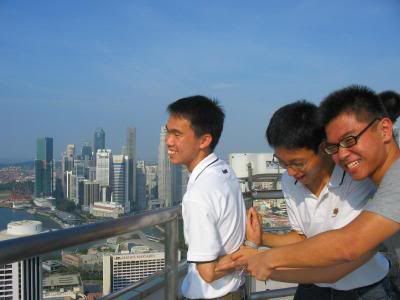 Zhengwei Kena Pinned Down!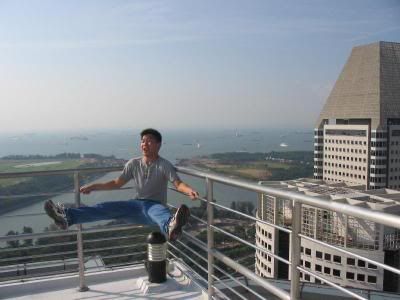 Trying to do stunt...trust me, i wasn't sitting on that object, was trying to keep both my legs off the ground..ahha!
More photos on National Day...
Spend my National Day with my primary school friends, Grace and Eebing. 12 yEars of friendship, and its still going. Damn long never see them, and never did I realise, until eebing told me, I had actually missed our primary school gathering for 2 times. So i guessed I had not seen most of my pri friends for as long as 2 years liao.
We went to Swensen to enjoy fries and earth quake, and Fried mushrooms as well. Then later went to Apple Ritz Strudel to have ham and mushroom pasta, tiramisu, strawberry strudel, chocolate cream puffs, chicken wings.. and haha, later Ee bing went to this Icekimo..to had one cup of bandong ice cream. We really ate like a pig on national day, but luckily we share it among 3 of us, and guess the calories are equally divided too!
Ee bing took some pics for me, here you go~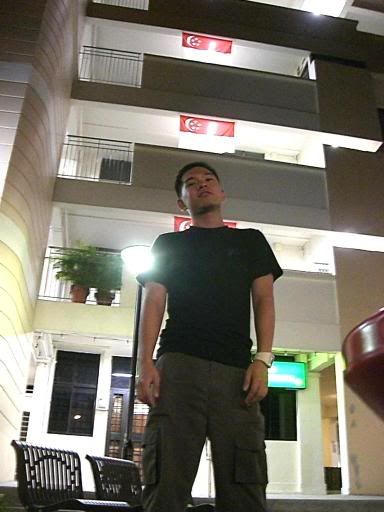 Eebing purposely took this not because of me... but of the Singapore Flag Behind me..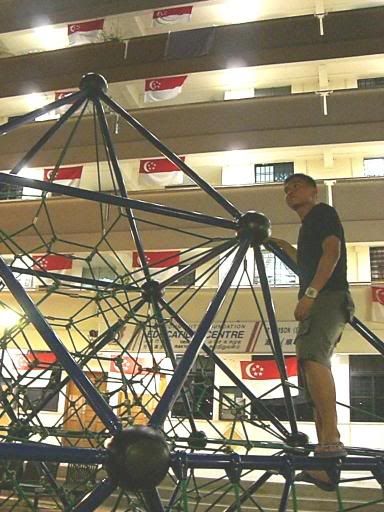 More Singapore Flags, hehehe, was trying to balance myself , at my void deck playground...
A picture speaks a thousand words, I'm lazy to type lah, haha...