Haiz, I'm feeling better now. Gonna upload some pics, courteousy of Ferry.
Need to thank
secondary school friends-Shuting,Mindy,Suhui,Ferry,Sharmen,Chinran,Hongsheng
Jc friends -Wanping and GuiJin
army friends- Zhiqun and Morris for coming down to support.
And Shuyi,Kenneth, Weiliang, Zhixiang,Janice,Yiwei for giving me lots of moral support and encouragement.
Pri sch friend Eebing for giving me some fashion tips ..haha.
Anyway, apologise for my elimination..created some unnecessary disappointment.. haiz.
Here's the pics!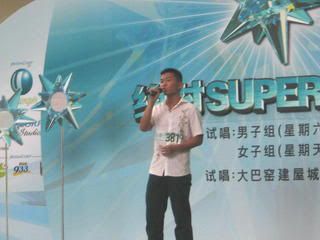 Me on stage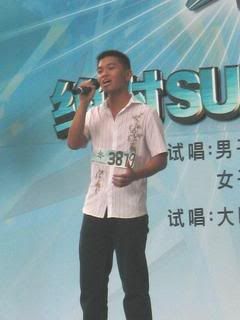 Close Up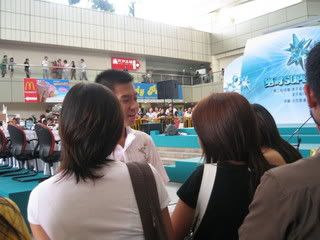 Recieving support from friends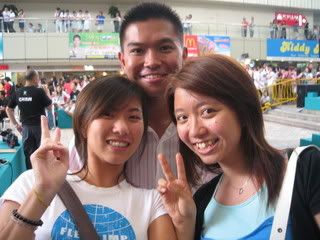 Mindy , me, shuting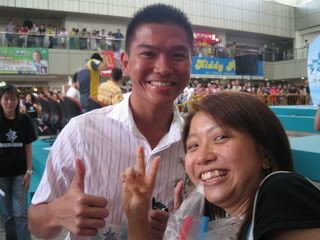 I'm her sister, She's my Brother. HAHa.