Went to attend my cousin's wedding tonight. Saw alot of my cousins. Actually, most of us seldom contact each other. Infact, maybe once a year during CNY or some major functions. My GuGu very cute, ask all the cousins to sit together, she say must separate the old and the young. Tonight, really communicate with my cousins alot, and we even planned for a KBOX outing soon! Attached few pictures to introduce my lovely cousins to you!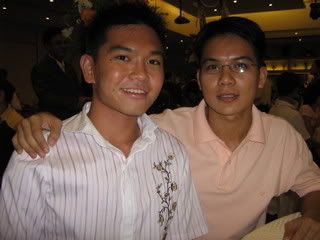 me and Alan
Samuel and Kevin , lol
Nicolas and Me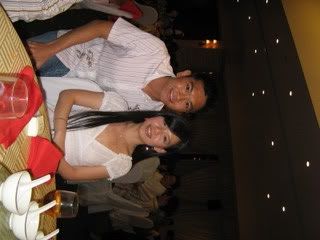 Beautiful cousin and me!
Ah wen, me and Samuel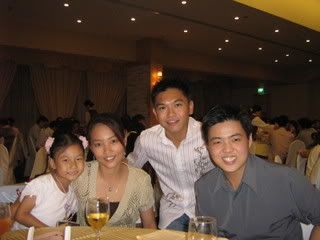 Wen, Me, Yiling, and her daughter