I'm lazy to type ... just more pics. What happen when mad people crash my room last week...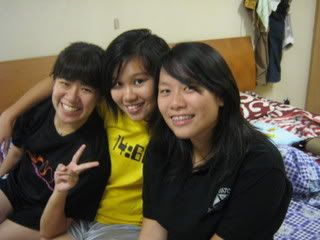 Kelly, Sophia and Priscilla.. The 3 siao cha bohz.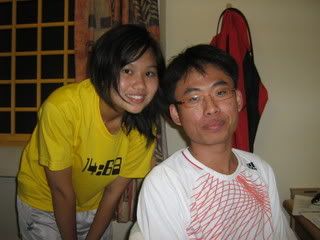 The 三八 sophia and the very 幽默 tien soon... he's my roomie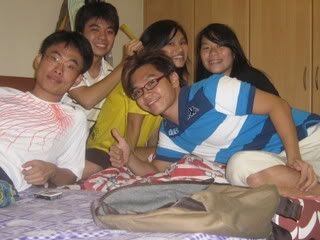 The very disorganised pic.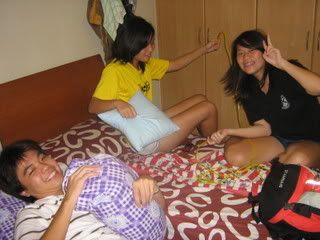 Songwei with the cheeky look, prisicilla forever camera sensitive. And sophia... aiya, don't know what's she doing with the skipping rope. Always up to no good.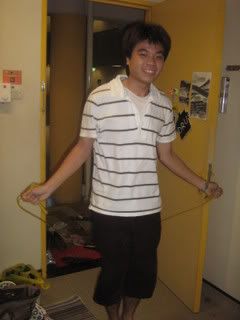 Skipping in my room. Songwei thinks I stay in Bungalow sia... still got place to skip.
Stupid sophia with the 死鱼脸 . Yucks .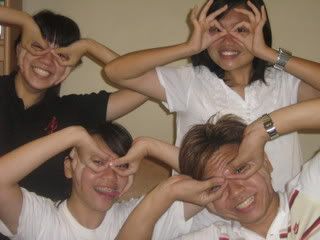 Guess who's the odd one out?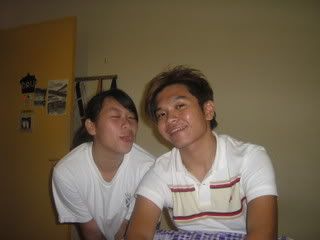 Nothing wrong with her tongue. Something wrong with her brain.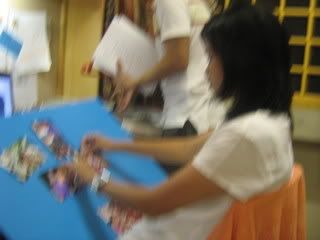 This sophia helping me to create a collage.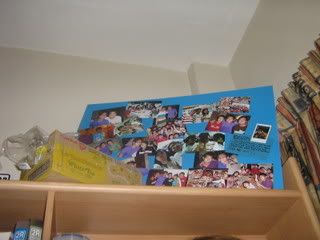 Master piece!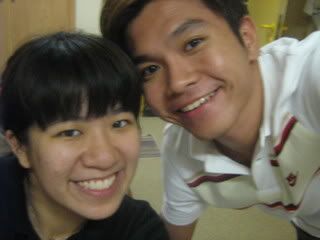 Kelly the wu jun ru with me..
Last week, Daniel and Shuyi also visited me at hall 14. Eh.. not really. More like we meet up to eat at Botak Jones.
As usual, Daniel the driver, shuyi ... hhaha, she treated us~ because we had a treaty, 3 of us will take turn to treat. Shit...next one is me. Hmm, guys, maybe we meet up ... not so soon? HAha.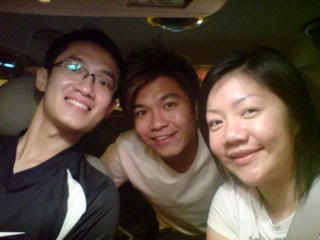 In his car...Merz sia. HahA.. sit inside also feel proud..
But he's leaving for melbourne to study next year...no more merz!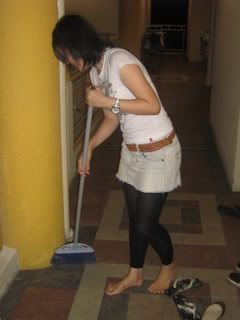 The very elegant Maria , wearing black stockings sia. No lah, that's not for her to wear. She's going to pour the rubbish into the stockings, then throw away later.
Its Philippine new way of recycling plastic.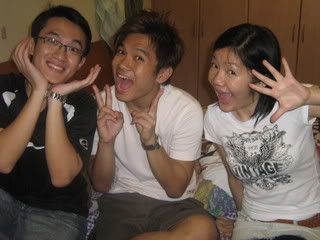 Muthu the driver, Samy the housekeeper, and Maria the maid. Playing around because Mum and Sir not around~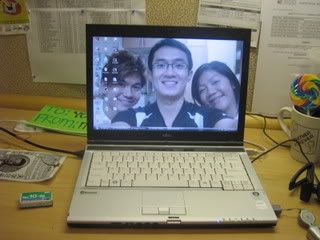 My desktop...with them!~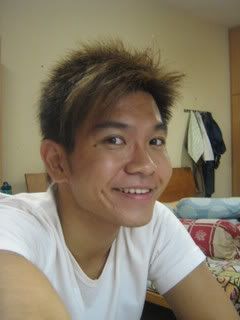 And my new hairstyle...ehh, its shorter only lah.
HAHa..Thats all. Back to study mode~