Sentosa Spooktacular... my first Halloween party in my life, lol... Mr. Suaku lah. A group of my friends, Engin clique, hall friends were with me @ Sentosa! Experience was good, though not as spooky as my hall annual fright night, which was held at Changi Hospital, but must say, celebrating Halloween with bunch of strangers at Sentosa was a different experience!
我们像鬼吗。。。吗。。。吗。。。
好兄弟。。。 with my size, even if you make me starve for one month, I also wont turn into 白骨精。
Friend... did you see my baby...
The make-up, thumbs up!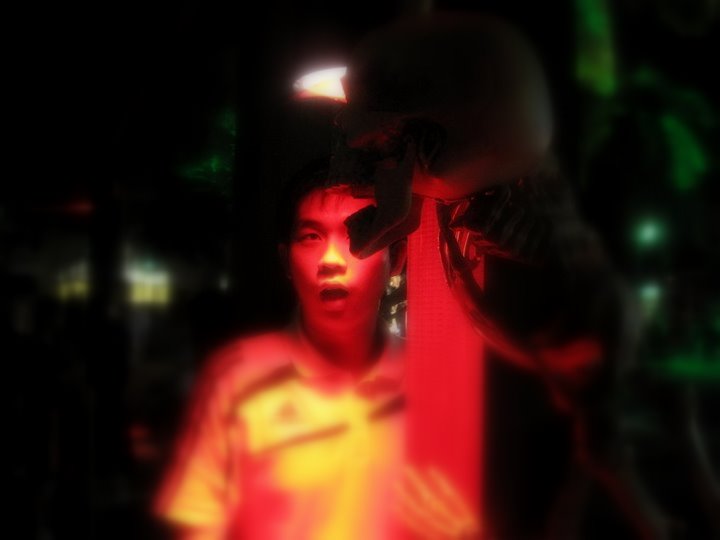 哪里都是鬼。"姚朽" arh....
Made 2 new friends at Sentosa. Come, say hi to Sanpipar (San Pi Par) and Duakikut (Dua Ki Kut)
This one... looks more like Cosplay yea? Hahaha.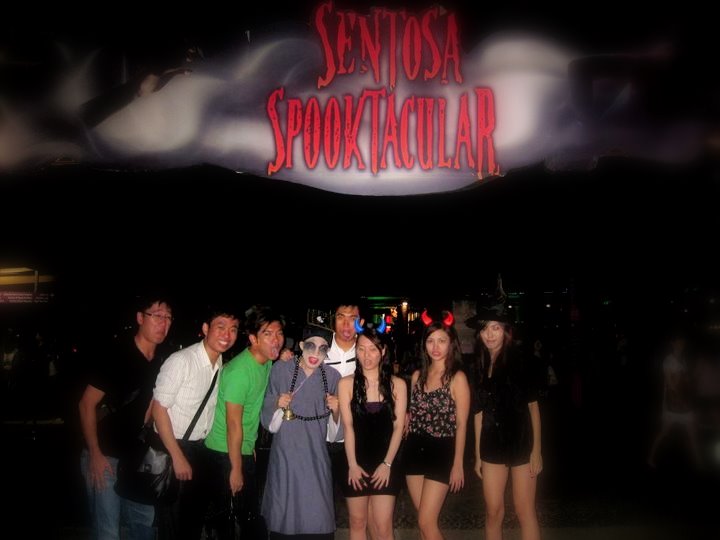 好兄弟们! Thanks for the hardwork! Too bad don't have 红星大奖 larh, hahaha... but you guys deserve a good break from all the running and shouting yea!